Hello. I see you made it to the Commons.
Meaning of Common: Belonging or relating equally, or similarly, to more than one; as, you and I have a common interest in the property.
So what is the "common" here? Everyone and everything you will see listed on this page was created by a person or persons through his or her own imagination and creativity. These are the people who have taken art, embraced it and are making their passion, their life work.
Enjoy!
I try to keep my beads and jewelry fresh by constantly pushing the envelope. I want my beads to "inspire" the designer, my jewelry to "lift up" and encourage the wearer, and both to make an impact.
Digital Art is is fairly new to me, but I enjoy the challenge it presents. Feel free to let me know what you would like to see available (sizes and concepts/styles).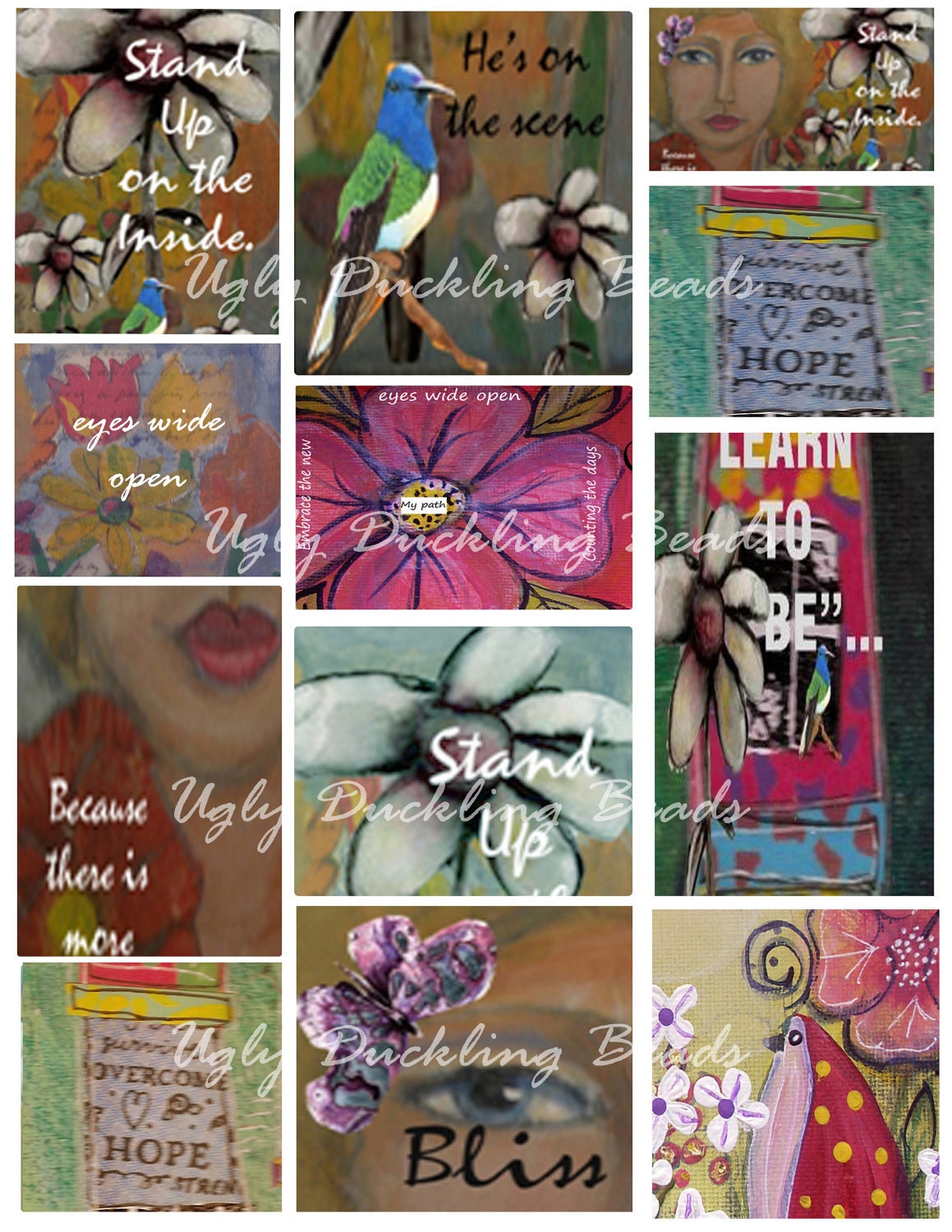 Lady Bliss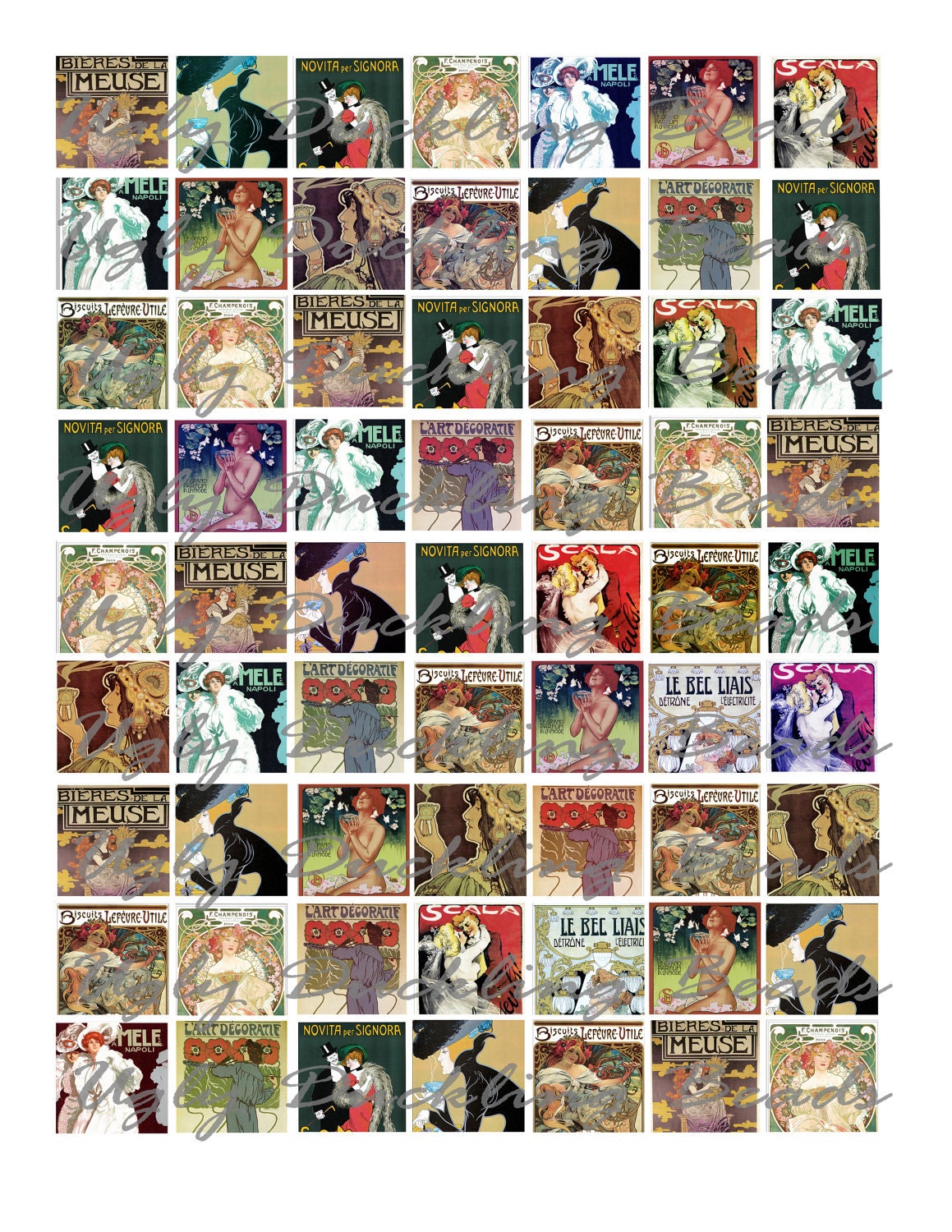 Ladies of Art Nouveau
Background Design Boards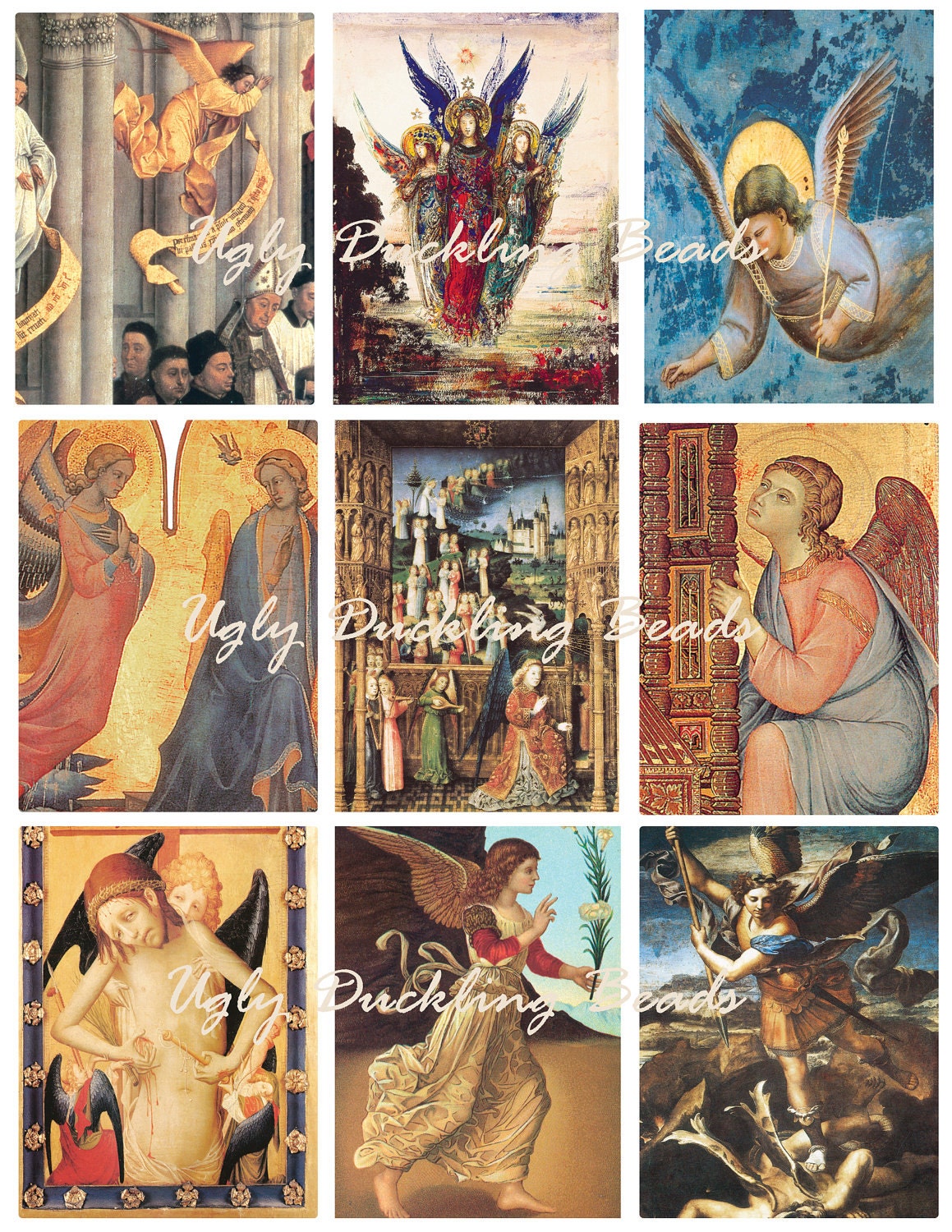 Angels 1
Visit
Digital Tapestry
and
Ugly Duckling Beads
by clicking on the links.
Hi, I'm Daniel...
I know it sounds corny, but my favorite artists are my mom and dad. My dad makes really cool wood carvings and my mom doodles crazy designs onto all of her important documents.
I stopped painting for several years until I got inspired by the sudden urge to cheer up my girlfriend Justine with a funny drawing. I don't remember what it was of, but I know it made her giggle and give me a big kiss. And now I just want to share my wonderful world with you! - although please don't kiss me, because it would upset Justine :)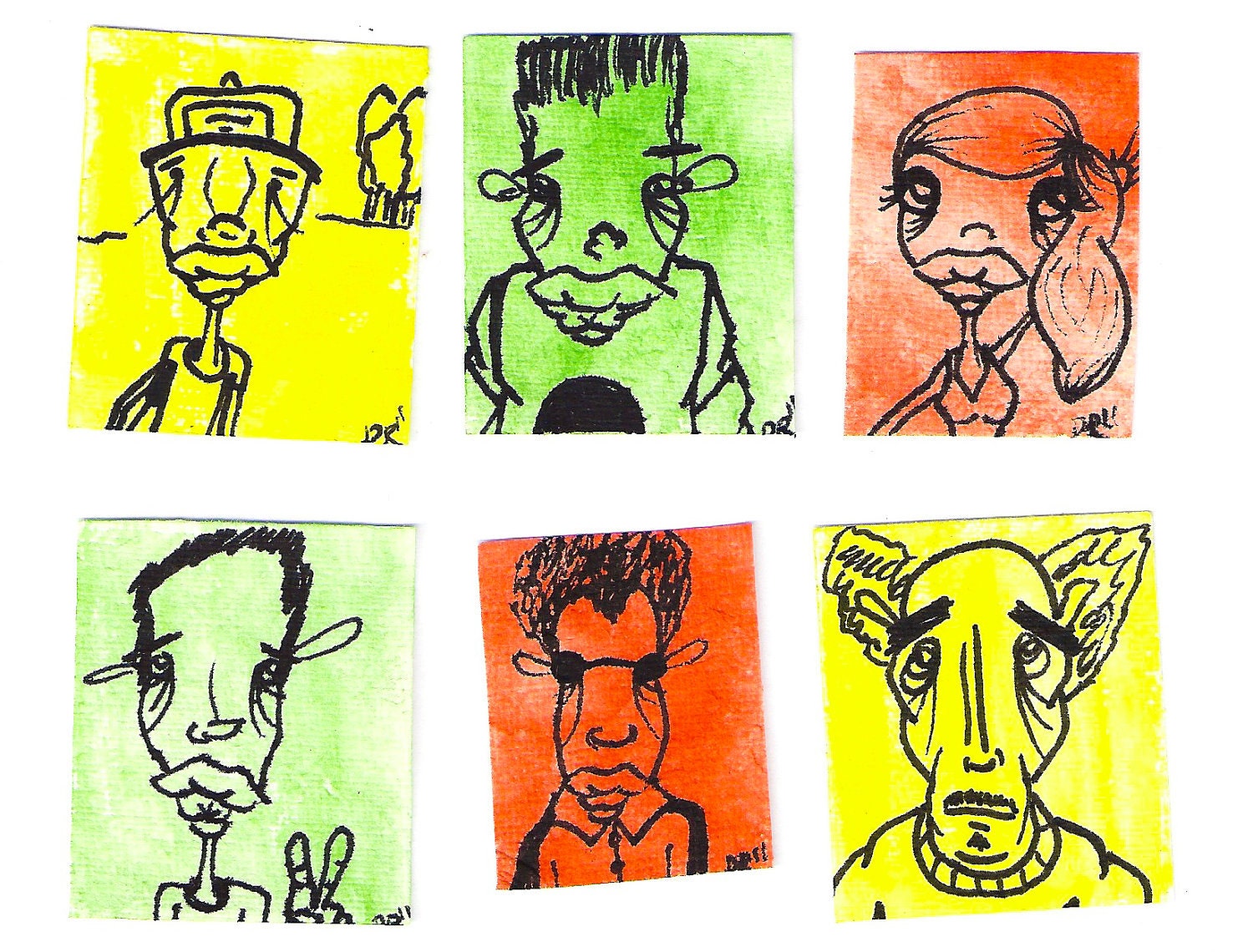 Six Little Characters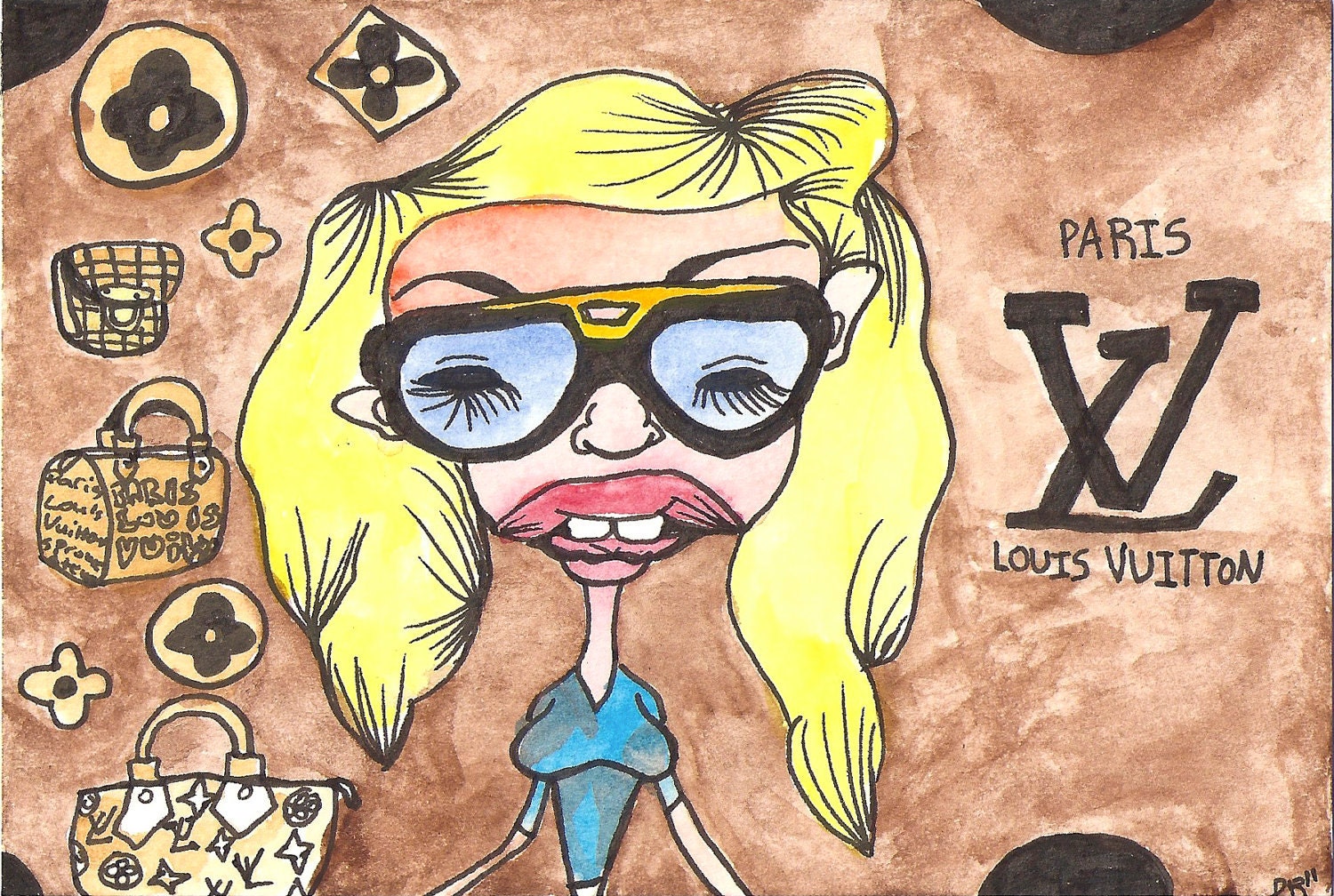 Louis Vuitton Postcard from Paris
Original Ink Painting, Handmade Paper
PROJECT 26
This project is so cool! Check out the whole story and follow Ron on Twitter, Facebook and his website.
WOW IS THAT REALLY COLORED PENCIL?
Everyone who sees my artwork asks that question. I knew I was on to something when I began drawing with colored pencils, which are perfect for drawing in a realistic style. My favorite subjects are simple, everyday objects. I use bold, bright colors and I love to incorporate shiny, reflective surfaces. My paintings are done on archival paper. I layer many colors, often six to twelve layers, until they are vivid and saturated. The itch to draw came when I retired. Facing my 60th birthday, I figured it's now or never! Did you see the movie, "City Slickers" with Billy Crystal? He said it's all about finding the one thing that's important to you.
You can also follow Suzie's blog at www.susietenzer.blogspot.com
Had to post this video. This young man was a dance student of mine and he has certainly come into his own.
Blue 9 Patch Fringe Bag
Each item is hand-made (and hand-colored), guaranteeing that you receive a one-of-a-kind card. Each greeting card is an original design and is a perfect gift for anyone!
If you have any special requests of what I should design next, feel free to contact me!
Welcome to her shop!
About
I have always been a creator of all things crafty. Whether it's crocheting, knitting, or crafts on a whim, there is something fun and satisfying about creating by hand. A piece that is handmade has been dreamed up, coddled into reality, touched, and loved before anyone else sees it. They include that extra touch from the hands and heart that modern factory-made items cannot capture. I hope my work captures your interest. Enjoy and thanks for looking!
Find Chloe's Crochet Closet on FACEBOOK-
http://www.facebook.com/pages/Chloes-Crochet-Closet/194164513955597
TWITTER-http://twitter.com/chloescrochetc
Kathleen Robinson-Young - Ugly Duckling Beads
About
I found my calling as an artist mid-life. Always described as a creative person, I was reluctant to think of myself as an artist. But with a strong need to do something creative with jewelry left by my grandmother, and determined not to dispose of all the colorful pieces except within my family, I purchased a beading book, a set of basic tools, and went to work. I had no idea the journey I was about to embark on...
I try to keep my beads and jewelry fresh by constantly pushing the envelope. I want my beads to "inspire" the designer, my jewelry to "lift up" and encourage the wearer, and both to make an impact.
My current body of work is a mixture of Italian glass,German glass, American Glass, Fine Silver, Ceramics, Resin, Copper and found objects.