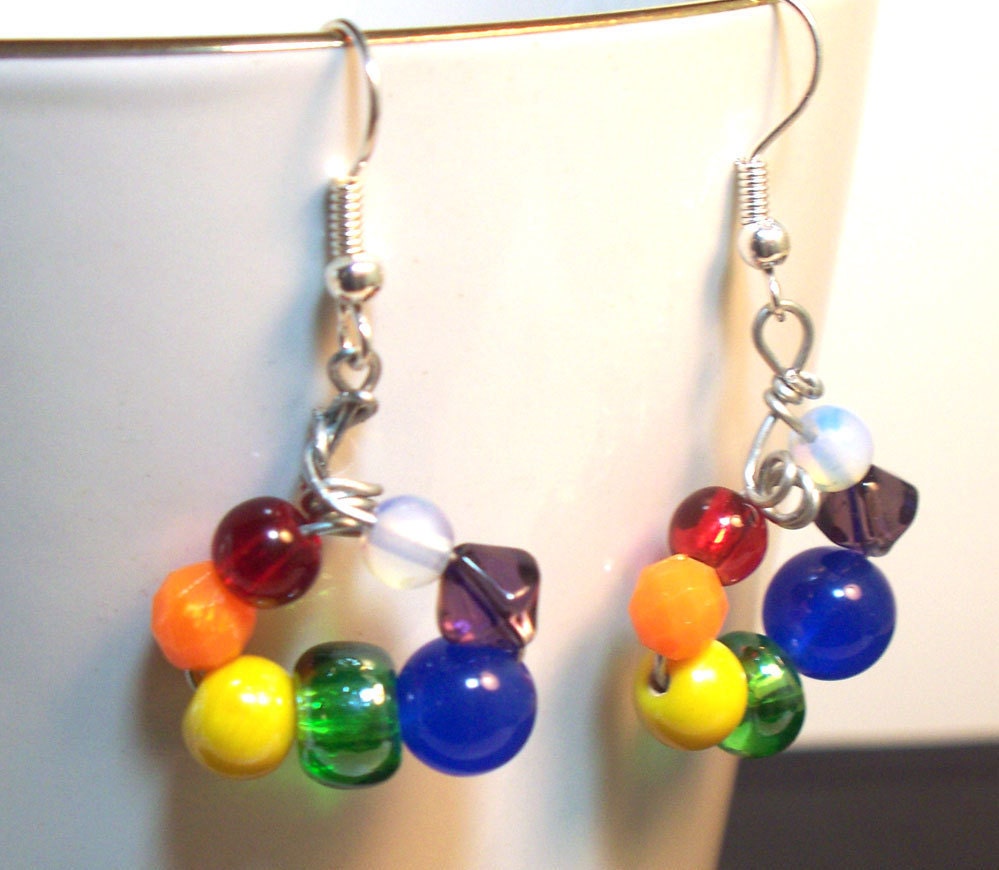 Multicolor Chakra Rainbow Earrings by Linda142
Dark Indigo Crystal Heart Earrings
by Galla15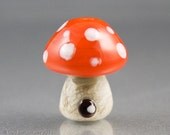 Orange Shroom Handmade Lampwork Bead by AshlynDesigns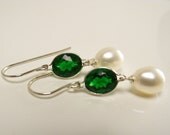 Pearl Earrings by SabtisDesigns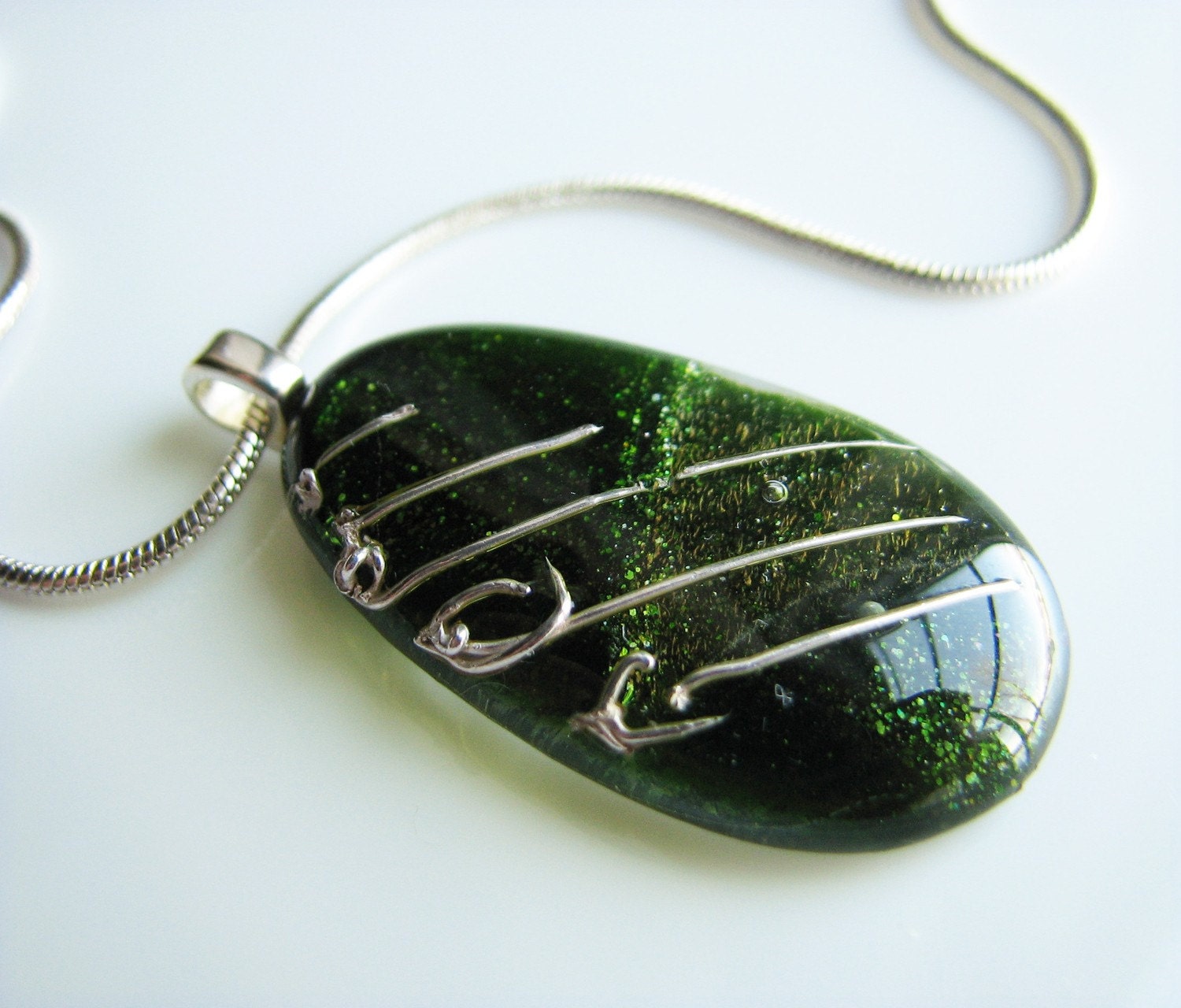 Emerald and Fine Silver Necklace by GlitterbirdGlamour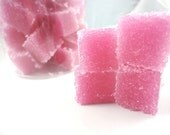 Midnight Pomegranate Sugar Scrub Cubes by SymbolicImports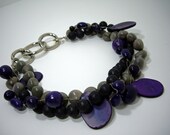 Multilayer Necklace by Pepindor
Aren't those colors divine? Color can make the difference in everything. Ever been shopping and saw the cutest sweater and it's only available in the color that makes you look like death warmed over when you wear it?
Exactly.
I've been shopping at Home Depot this week, because I've finally decided to spruce up around the house and make it feel more "home-y". What's the first thing to do? Change all these white walls into something with some personality. Right - ADD COLOR! My mom, of course, suggested "tans" and "creams" because "you can always match those colors". Well, here's the thing - there's nothing to match. I literally have no living room furniture. Yep, not even a coffee table. The kid's study/den has two peachy colored arm chairs and boring wood colored bookcases. Our bedrooms - more humdrum. SOOOO - bring on the colors!
When my daughter was 3 years old, her room (in our first house) had walls in burnt orange with white trim. Burnt orange? For a three year old? Yeah, so I'm not so conventional when it comes to color and kids. I never liked pastels, so most of the colors around me tend to be strong - hot pink, electric purple, "in-your-face" shades and tones, that kind of thing.
Ruffled Knit Scarf by BeadedWire
Glidden Scrubbable Flat Paint in Crisp Autumn Leaves
The paint was flat, so no extra shiny stuff and I love flat paint for that very reason. You get true color with flat paint. And it's even better because now it's SCRUBBABLE!
For my boys, however, I've got to do something that works for elementary, middle and high school, all in one room. Since all three boys love drawing of any sort - manga, doodles, textures, etc - I'm going to create the "Art Board" on the door to their bedroom. Simple cork 12"x12" tiles down the side, split the rest of the space in half vertically and paint the top half with black chalkboard paint and the bottom with white whiteboard paint.
Black Onyx Gemstone Teardrops by KrystalsJewelry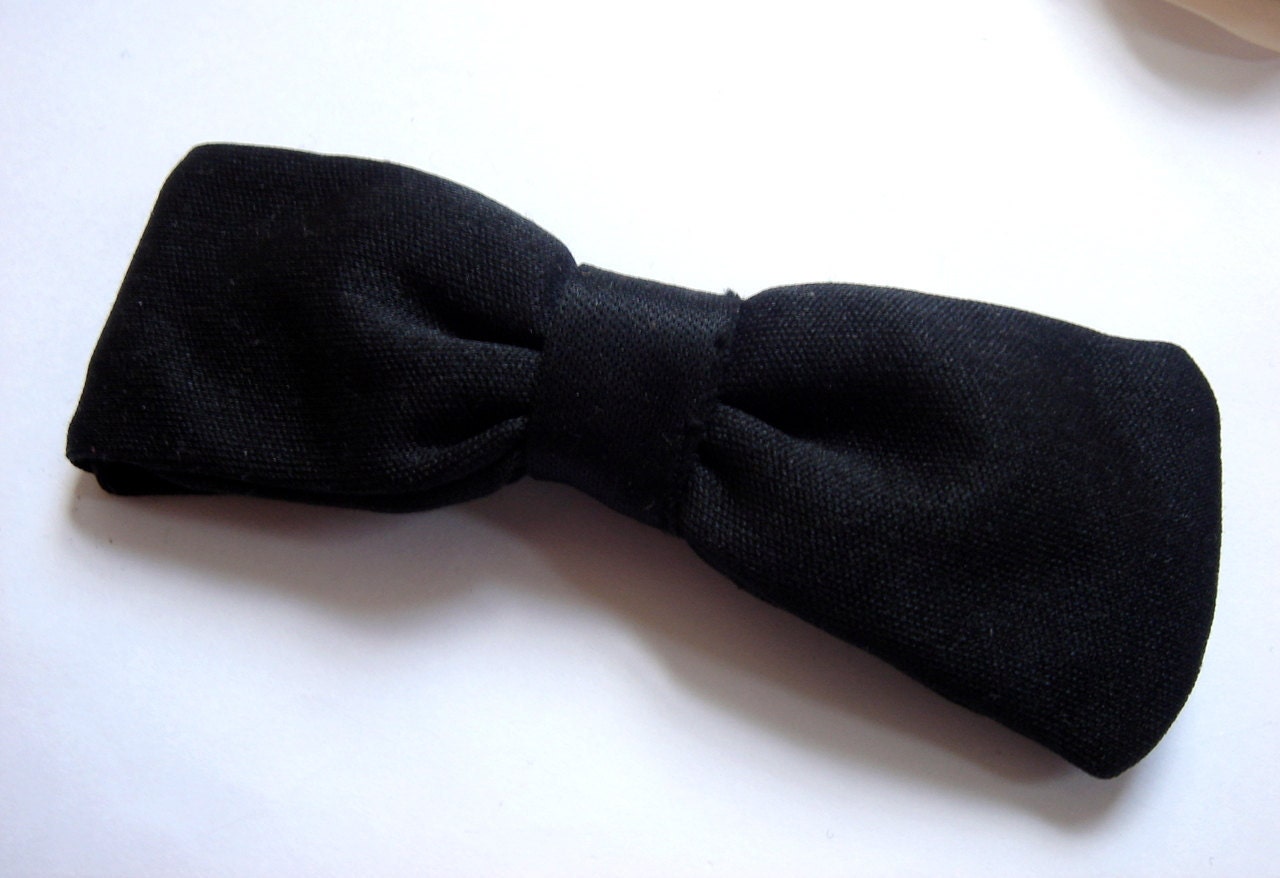 Black Mini Bow by TheMayflower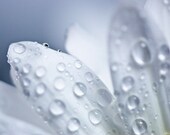 Daisy In The Spring Print by CrystalPhotography
Then, its on to picking the colors. I have always admitted to being an "organizer-monger" and so each of my kids and myself have signature colors to identify us throughout the house. Oldest son is Hunter green, Middle is Tommy blue and youngest is Christian yellow. The girl child is Meggie brown. My color is usually Mommy purple and the hubby is Daddy black. To this end, towels, toothbrushes, hair care supplies, linens, backpacks, everything, follows this color pattern. It makes sorting so easy and it's really quick to identify who didn't put their towel back on the rod and who left the toothpaste out. I also use these colors at Christmas for either gift wrap or gift tag identifiers (we use paint card samples as gift tags). I just don't know how to blend the boys colors into the walls of their shared room. They have vetoed the each bed wall gets it's owner's color. I considered carpet, walls, ceiling, but I'm not sure. Any ideas? I'm open to all suggestions.